Back to all
Professional Fuel System Cleaning
January 28, 2016


Getting adequate fuel to your engine is very important for performance, fuel economy and safety. In order to accomplish this, your fuel system needs to be clean.

Today's production cars have fuel injectors, rather than a carburetor. The injectors need to be cleaned from time to time in order to deliver the fuel with the correct pressure, spray pattern and volume.

Novi car owners can buy fuel system cleaners that you pour into your gas tank to help maintain an already clean fuel system, however, they can't do a major cleaning. For that, you need to see Sovel's Auto Service in Novi. They have the tools and chemicals to do the job right. The friendly team at Sovel's Auto Service can remove particles, gum and varnish from your fuel system and get those injectors running cleanly and efficiently.
You'll find Sovel's Auto Service at 41425 W. 10 Mile Rd in Novi, Michigan 48375. Or just give us a call at 248-348-7337 to schedule an appointment.
You'll enjoy more power, better gas mileage and reduced exhaust emissions. The cleaners also help prevent rust and corrosion in your fuel system and lubricate vital engine parts.

And, as with all maintenance, it can help prevent expensive repairs that can happen because you didn't take preventative steps. Check with your friendly technician at Sovel's Auto Service and see when your car is scheduled for a fuel system cleaning.
Need Service?
More articles from Sovel's Auto Repair Novi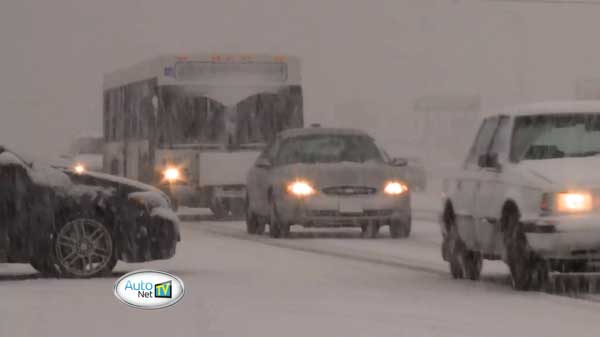 May 28, 2023
When the leaves fall, you might take a sightseeing trip to see them at peak color. Or you may simply live in a spot where there are a lot of trees. When those leaves get wet, you'd be surprised to learn just how slippery they can be. We all know ice is slippery to drive on. What causes tires ... More
May 21, 2023
Every Novi vehicle owner has to purchase tires at some time or another, so it's a good idea to understand what the choices are. The best seasonal performance is achieved by purchasing tires to match the season you are driving in. Summer tires are designed for hot temperatures. The tread is engin... More
May 14, 2023
About 80% of the vehicles on Novi roads today are behind on their preventive maintenance schedules. That translates to about 160 million vehicles in the United States that aren't performing as well as they could be - thousands right here in Michigan. Some of the maintenance issues are minor. Othe... More