Back to all
Not-So-Common Sense (Sensor Failures)
November 14, 2021
So your vehicle won't start. What's the first thing that comes to mind? Battery dead? Starter motor worn out? Out of gas? Well, those are all reasons that make sense. But your vehicle may be refusing to start because one of its computers is being warned that to do so might damage it. Here's how that works.
You have lots of computers in your vehicle. They need to know the status of things so there are several sensors monitoring various things going on. These sensors send information to the computers that adjust the fuel and air mixture so you don't waste fuel. They know when things aren't quite right and prevent you from starting your engine if that's going to damage it.
Other sensors make sure the coolant is the right temperature, check to see you are not polluting the air and make sure other electronic components are performing their tasks correctly.
Here's an example of a sensor doing its job. Your engine needs oil to lubricate metal components so the friction doesn't damage them. Your engine has an oil pressure sensor that tells a computer called the Electronic Control Unit (ECU) if things are good to go or if there's something wrong, maybe the oil pressure is too low to keep things lubricated. If it is, it gives a signal for the vehicle not to start, protecting the engine.
Of course, the sensors can go bad, too, with some of the same results. And so someone has to figure out if it's the sensor that's failed or if it really has detected a problem. That is the challenge for technicians with specialized equipment to decipher the signs. If a bad sensor is found, it may need to be replaced. Sometimes a thorough cleaning can do the trick. In either case, your service facility can track down the problem and get you back on the road. Makes sense, doesn't it?
Sovel's Auto Service
41425 W. 10 Mile Rd.
Novi, Michigan 48375
248-348-7337

Need Service?
More articles from Sovel's Auto Repair Novi
December 3, 2023
When it comes to preventive maintenance on our vehicles, most of us Novi drivers remember to get our oil changed. But services that occur at longer intervals like transmission service sometimes get overlooked. Yet transmission service is part of car care. A poorly maintained transmission will ... More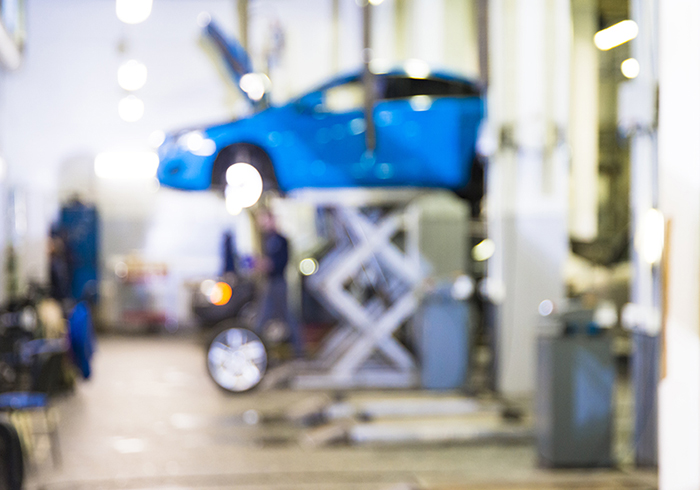 November 26, 2023
You might be familiar with brake pads and rotors, two components of your vehicle's brakes that have to be regularly serviced. Here's another important component of your brakes: the calipers. Calipers are used in disc brakes, the type of brakes now found in most recently manufactured vehicles. A... More
November 19, 2023
Have you ever gone to listen to an orchestra? The musicians take the stage early and tune their instruments. Each individual instrument must be in tune, but the critical thing is for the entire orchestra to be in tune with each other. That's why they tune up together.Now this is no surprise; I'm ... More